Christmas classic takes a new journey Into sound at Boxmoor Playhouse
Saturday 4th November sees the stage debut of an original adaptation of A Christmas Carol at the Boxmoor Playhouse.
Watch more of our videos on Shots! 
and live on Freeview channel 276
Visit Shots! now
Written by a Dacorum resident, Tom Watkins, the show will be presented live on stage to an audience while being recorded for broadcast on Radio Dacorum.
Tom's script includes the myriad of characters in the Dickens classic, all performed by an ensemble of 17 keen amateur actors who will also create sound effects to bring the tale to life in audio.
The creative venture between community station Radio Dacorum and Hemel Hempstead Theatre Company is the first of its kind.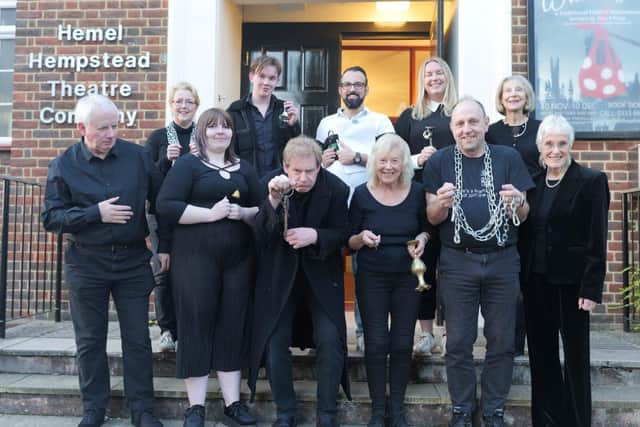 The original idea to write a radio drama came from Tom's conversation with Radio Dacorum in early 2018 and the recognition that other radio station volunteers who liked performing who might like to do something creative and new.
Tom says, "It's a story close to my heart so I set about adapting it for radio, working closely with the original text but using my all time favourite adaptations for stage and screen as inspiration."
Bringing it to the live stage comes with new challenges for Tom and the production team:
"The cast have been working very hard together to not only bring all of the characters to life but also in creating the live sound effects through the clever use of the art of foley, using everyday items to make noises that together create a soundscape that transports you to Victorian London.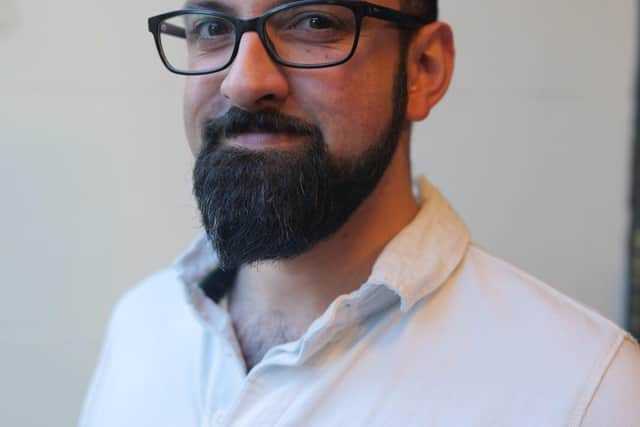 "What we're aiming for is more akin to watching an orchestra play than pure theatre. For those that come to watch, you'll see that magic unfold and how the soundscape pieces together.
"It's also wonderfully inclusive for those who may have visual impairments and audience members who have vision loss will not lose out one bit. I invite any audience members to close their eyes and allow themselves to be taken to this grim Dickensian world through their ears!"
The group will record the performance live on 4th November and capture it exactly as performed. The radio team will edit it and the recording be made available for play out closer to Christmas.
Tom feels that the message of A Christmas Carol is timeless and continues to entrance audiences:
"Dickens's sensibilities are still so massively relevant in today's modern world. Although we thankfully no longer have workhouses as the like sadly we still live in a society blighted by greed and poverty.
"The theme focussing on Christmas as a time to reflect on how we live good lives and share our compassion to one another has never been more relevant. I hope the message of this story will continue to act as a powerful reminder to come together, to put aside our differences and our past to live in the present and take actions which make a better future for those we encounter.
"This show has something for everyone, young and old. If you love Christmas, if you love a ghostly tale of redemption, if you have social conscience and if you love a fantastically-crafted story this is for you. This is a treasure of a tale from our rich cultural heritage which can be enjoyed again and again. Bring your imaginations and enjoy some stimulating sound."
Tom Watkins was born and raised in Hemel Hempstead and now lives in Tring. The cultural scene of Dacorum has been a huge influence and inspiration to him. He says, "It's a real privilege to bring this show to life in my hometown."
Don't miss out on this audio treat - be part of the recording! Tickets are available at www.hhtheatreco.com.