Communications data used by Hertfordshire County Council in 26 investigations last year
Use of the data by officials from trading standards and the council's 'shared anti-fraud service' was outlined at the community safety cabinet panel
Wednesday, 16th June 2021, 9:02 am
Updated
Wednesday, 16th June 2021, 9:04 am
Officials from Hertfordshire County Council have accessed data relating to 26 phone or email accounts in the past year – as part of investigations into fraud, rogue building work, counterfeit goods and dog trading.
As well as information on the account holder – such as name, address and payment method – the county council can also apply for access to calls lists, bills and location data.
And the use of the data by officials from trading standards and the council's 'shared anti-fraud service' was outlined to councillors on Friday, June 11.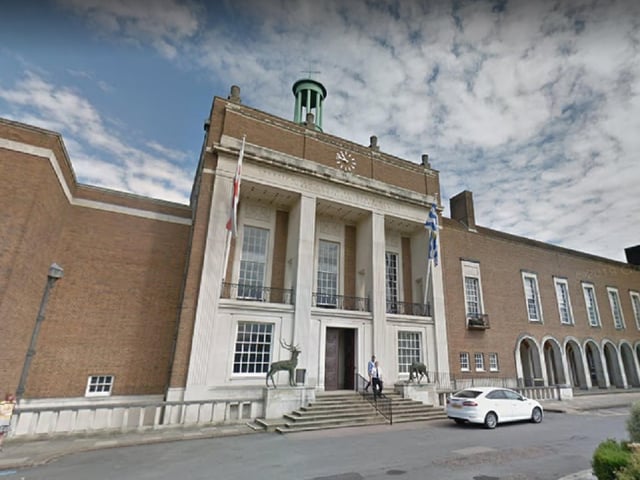 Hertfordshire County Council
According to a report to the council's public health and community safety cabinet panel, in 2020/21 trading standards officials used communications data to investigate allegations relating to 'two major manufacturers of counterfeit clothing with links to an organised crime group'.
It was also used to investigate allegations of rogue building work, some which include fraud or false claims, 'car-clocking' claims and allegations of trading dogs and illegally importing dogs.
Sixteen of the 26 applications for communications data were made by the 'shared anti-fraud service', as part of 12 investigations.
Pointing to the use of mobile phone or email records, Andrew Butler said: " We are not allowed as a local authority to view the content of those communications, but we can often get information about the subscriber or the account.
"[…] Hopefully you will see that as a local authority we are only using these powers where it is necessary and proportionate. We are not using it for trivial matters.
"It's a really important tool and without it we wouldn't be able to properly investigate offenders."
The council's access to communications data is detailed in the Investigatory Powers Act 2016.
In addition the council also uses directed surveillance using powers under the Regulation of Investigatory Powers Act.
According to the report, the county council conducted three 'directed surveillance' operations during the 12 month period.
They are reported to be relevant to three ongoing investigations involving the alleged supply of counterfeit goods, the sale of fireworks outside permitted periods and the supply of illegal tobacco.
Councillors are required to consider internal reports on the use of RIPA and IPA at least annually, to ensure they are being used consistently.
At the meeting Darryl Keen, director of community protection, praised the work of trading standards officers in dealing with Covid-related activity and normal investigations.
He said: "The trading standards team has done a cracking job throughout the last year – managing to continue with business as usual and protecting consumers in Hertfordshire."