Kings Langley residents encouraged to share their views on Neighbourhood Plan
The Draft Plan is available to view on the Kings Langley Parish Plan website
Friday, 25th June 2021, 12:43 pm
Residents in Kings Langley are being encouraged to share their views on the Neighbourhood Plan.
Kings Langley Parish Council has been developing a Neighbourhood Plan for the village and wider Parish.
Behind the scenes a small working group, led by Councillor John Morrish, have been putting together a complex and comprehensive document detailing almost every parameter around future development in Kings Langley Parish, and now it's the residents turn to have their say on the Draft Plan.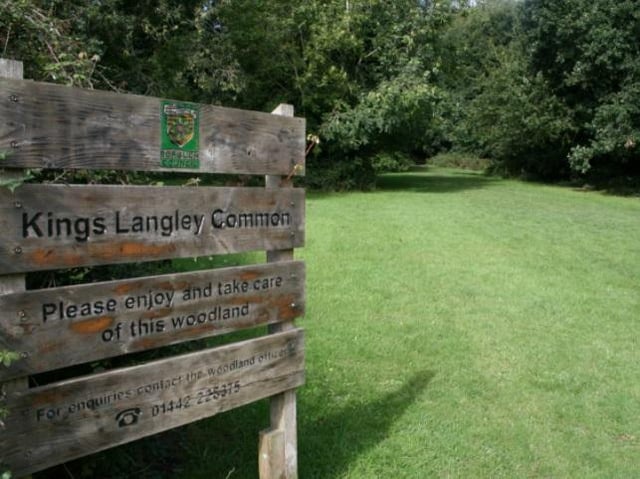 Kings Langley Common
This is a document that will set out how the parish plans to develop – in terms of style of housing, the economy and local facilities – over the next 15 to 20 years.
It will provide the parish council and residents with an opportunity to have a real say in what happens in Kings Langley in the future and will be used to help determine the outcome of local planning applications.
The Draft Plan, which has been prepared following the Parish Survey undertaken in early 2019, is now ready to be reviewed online and every resident over the age of 16 is being asked to look at it and give their comments.
Cllr John Morrish said: "We know there is still great interest in the future development in Kings Langley because we had more than 1,100 replies to the survey and over 500 residents asked to be kept informed about future proposals.
"The consultation period fulfils a statutory requirement and will last for six weeks to the end of July.
"Ultimately there will be a Parish Referendum to decide whether the Plan comes into force and becomes a legally binding document. It is hoped to hold the referendum before the end of the year.
"I really hope people will engage with this consultation as it will help protect Kings Langley in so many ways for the next two decades."
Hard copies of the Plan will also be available at the Parish Council Offices, the Library and other local venues.
There are also plans to residents Zoom 'Question and Answer session' during July.
To view the Draft Plan and for more details visit: klnp.co.uk.