Hemel Hempstead parents raise thousands for hospice after son loses short battle with cancer
His family want to raise awareness of bowel cancer in young people
Friday, 25th June 2021, 3:40 pm
The parents of a 37-year-old man from Hemel Hempstead who lost his battle against cancer after just seven and a half weeks have raised over £5,000 for The Peace Hospital in his memory.
Matthew Fortune, from Pimlico, died just seven and a half weeks after his bowel cancer was detected, a day before his dad's 70th birthday.
His parents, Sandra and Roger Fortune wanted to raise money for The Peace Hospital, in Watford, that cared for him, they also want to raise awareness of bowel cancer in young people.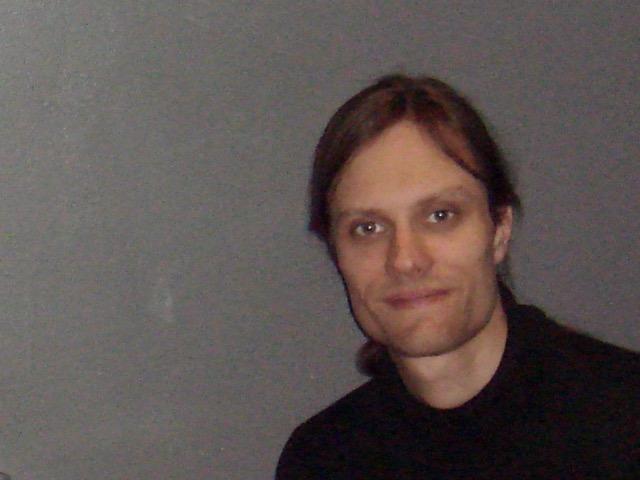 Matthew was 37 when he passed away after being diagnosed with bowel cancer
The 37-year-old was suddenly diagnosed with stage four bowel cancer during the pandemic.
Sandra and Roger want to make young people aware that this type of cancer can affect all ages.
Sandra said: "I want people to be aware that it is not confined to the elderly.
"Our nephew's wife was diagnosed with bowel cancer when she was 36 and has been battling it for 4 years.
"Someone else we know was told they had IBS, for two years he was being treated for that but it wasn't helping, so they pushed for a scan and he was eventually diagnosed with bowel cancer.
"He has had an operation where part of his colon was removed and is now having chemotherapy.
"It is so important for us to raise awareness among young people.
"Bowel cancer can take between five to 10 years to develop and the best way to identify it is a Colonoscopy which should be accompanied by a scan to show where and how far the tumours may have spread.
"I think the NHS should be looking at doing more coloscopies to detect this earlier.
"People should push for it if they are concerned.
"There aren't really any symptoms to look out for, and that is the difficult part.
"Rapid weight loss is a symptom of bowel disease, but we didn't notice that with Matthew.
"He is quite slim, so it would be hard to tell, plus during the pandemic we were unable to see him as much as we usually would.
"If you look up the symptoms they are not things that you would associate with the bowel.
"The only thing that Matthew had mentioned being in pain about before he was diagnosed was a pain in his shoulder.
"The doctor told us that bowel cancer is becoming more common in young people.
"Young people have got to be aware, if it gets to stage four there is no going back."
Matthew, who had no underlying health conditions, fell ill on Easter Sunday, he was then diagnosed with bowel cancer.
Sandra said: "One week after Easter we were told on speakerphone it was bowel cancer, it was heart-breaking and a big shock.
"Two weeks later he saw the bowel surgeon and we were told it was incurable and inoperable.
"It was another two weeks to get colonoscopy and two weeks to see oncologist.
"We were told it was two weeks for chemotherapy (June 7), but by then it was too late.
"We were told that it was within the NHS guidelines of 62 days.
"Matthew didn't appear to have any symptoms. The doctor explained how he had a very aggressive cancer which spread quicker than expected."
The family are raising money for The Peace Hospice - a health facility which cares for people with a life-limiting or terminal illness.
Sandra added: "The hospice was amazing, of all the medical support you could have, they were exceptional. Anytime we needed them for anything, they were there for us, from helping Matthew with pain medication, to support and guidance for us as a family.
"They were there for us all the time. The people at the hospice do so much for cancer patients at all times, they really are amazing.
"They also give support to families of the patients, some people have been with the hospice for years, and there is always support available.
"I saw the fundraising manager for Peace Hospice and the funds exceed £5,000 already, which is amazing."
Matthew passed away on May 27, he has been described as a loving, witty and courageous man, who left people in stitches with his own sense of humour, which he attributed to his father.
Sandra added: "He was incredibly brave, and was more worried about leaving us and how we would cope. He was so caring and was always thinking of others.
"He was the most affectionate and wonderful son anyone could wish for.
"I would never want anyone to have to go through what me and my husband are going through."