Council ambition for 1.2 million new trees in Hertfordshire by 2030
The ideas were presented to the first meeting of the county council's new environment cabinet panel
Monday, 14th June 2021, 11:42 am
Plans that could lead to 1.2million new trees and 100km of new hedgerows across Hertfordshire have been welcomed by councillors.
The proposals are being developed as part of the council's planned 'corporate tree and woodland strategy'.
And the ideas were presented to the first meeting of the county council's new environment cabinet panel on Thursday, June 9.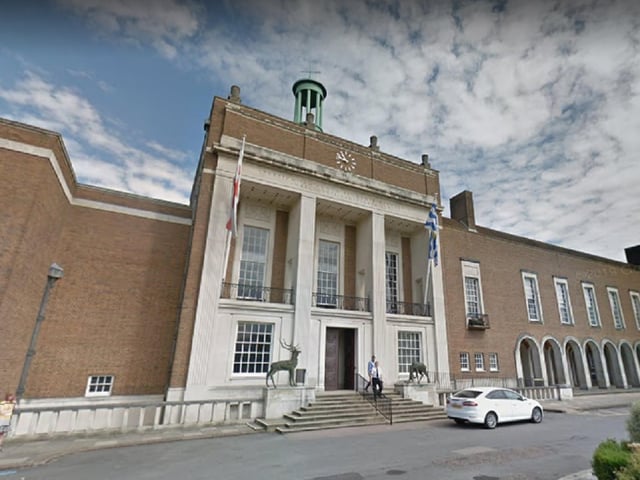 Hertfordshire County Council
Also included in the proposals was a 'free tree kit give-away scheme', to enable the planting of 100,000 trees in residents' gardens and commercial properties.
And they include a tree sponsorship scheme – enabling residents without access to their own outdoor space to support 'tree canopy expansion'.
The strategy – which is still under development – aims to set out the council's aspirations for the management and expansion of trees and woodland in Hertfordshire.
Officials stress it does not indicate what the county council would do alone – but rather what could be achieved in partnership with other councils and organisations.
At the meeting, no costings for the initiatives were made available. But the ongoing work on the strategy was broadly welcomed by councillors.
Among those to welcome the ongoing work was Conservative Cllr Lewis Cocking, who said it was "a fantastic strategy" and that the county was "ahead of the curve".
"I am really pleased to see Hertfordshire isn't standing still," he said.
"We are protecting our environment and putting our money where our mouth is, in terms of what trees we are planting and how we are helping our residents."
However Liberal Democrat Cllr Steve Jarvis did suggest that the strategy would need to include a county council target for the number of trees it would plant on its own land.
And Green Party councillor Ben Crystall questioned whether the planting of 100km of hedgerows would keep pace with loss.
He suggested that Hertfordshire was, on average, losing hedgerow at a rate of 13km a year.
And he questioned whether – if the council was serious about over-turning the historic decline – there was an opportunity to be 'more ambitious'.
At the meeting Sustainable Hertfordshire senior project officer and tree health project officer Jeremy Clarke said he could not speak directly to the net loss figure suggested by Cllr Crystall.
But he said he recognised that what they wanted to achieve was 'not a loss, but a net gain'.
He told councillors that 100km of new hedgerow would require the planting of 600, 000 trees.
But he said they were aiming for that figure to be 'above and beyond' the aspiration to plant 1.2million trees, which is equivalent to one per resident.
However, he did suggest that not all of the trees would be planted and it would include 'natural regeneration', where appropriate.
The report to the cabinet panel suggested that the plans for the hedgerow may be included within the 1.2million tree target.
However after the meeting the county council confirmed that – although the strategy is still under development – the hedgerow would be 'in addition' to the trees.
"Hertfordshire County Council is in the process of developing its Tree and Woodland Strategy," says a statement from the county council.
"It is anticipated that it will include an ambition to support the establishment of at least 1.2 million new trees across Hertfordshire by 2030.
"In addition to this, we aim to support the establishment of at least 100km of hedgerows.
"These challenging ambitions remain subject to further development and review before a complete draft strategy is presented to the Environment Panel, the anticipated timescale for which is later this year, at which point it will be subject to feedback and input from Members."