Herts artist creates sculpture dedicated to NHS heroes during coronavirus outbreak
A Hertfordshire sculptor has made a sculpture dedicated to the NHS in order to give thanks for their heroic work during the coronavirus crisis.
Thursday, 16th April 2020, 10:57 am
Updated
Thursday, 16th April 2020, 10:58 am
Charles Elliott who created the artwork, called 'In Safe Hands,' currently has it on display outside his studio alongside the A41 in Berkhamsted, Hertfordshire. Adding to the spectacle, it can be seen illuminated at night time.
A spokesperson for Charles Elliott said: "We hope that key workers travelling to and from work will be reminded that we fully appreciate their support and hard work."
The 165cm x 165cm spherical sculpture, handcrafted in Mr Elliott's Hertfordshire studio, symbolises the love and care shown by health workers.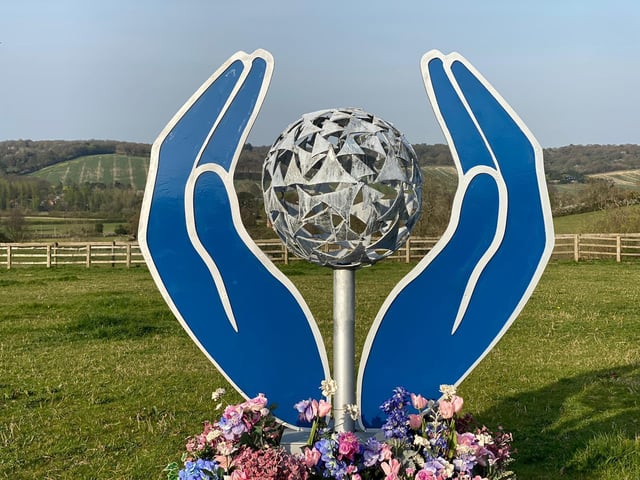 In Safe Hands by Charles Elliott
The hands represent the love that volunteers, health workers and many others have shown throughout this recent international crisis, carrying the world through the epidemic. Finished in a zinc galvanise, the sphere sculpture is expected to last well over 35 years.
The intention is to either auction the sculpture with all proceeds going to the COVID-19 Urgent Appeal NHS Charity or to donate it to an NHS location.
The live 'In Safe Hands' sculpture auction will start at 9:30am on Friday 17 April and run until 8pm on Friday 1 May.