Cllr asks for contracts to ensure Hertfordshire waste sent overseas is recycled
Data shows that the vast majority of recyclables collected in Hertfordshire is recycled in the UK - but some are sent much further away
Monday, 14th June 2021, 4:45 pm
Updated
Monday, 14th June 2021, 4:48 pm
Green Party councillor Ben Crystal has asked council officials what can be done to make sure Hertfordshire waste that's sent overseas is recycled 'as promised'.
Data presented to councillors this week, shows that the vast majority of recyclables collected in the county – 86.52 per cent – is recycled within the UK.
And just over half of it – 54.7 per cent – is recycled within the East of England region.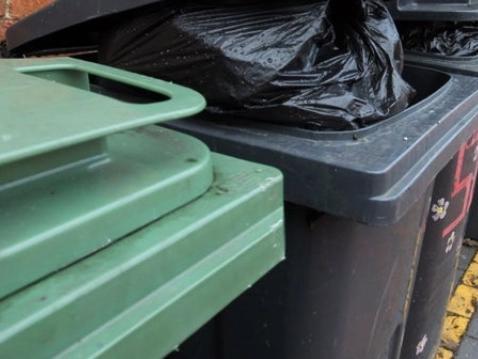 The image has been used for illustration purposes
But a report – presented to the first meeting of the county council's environment cabinet panel on Wednesday, June 9, – shows some of the county's recyclables are sent much further away.
Based on data from 2019/20, it suggests nine per cent of the collected recyclables in the county are sent to India, Indonesia, Taiwan or Thailand.
A further 2.36 per cent is recycled in EU countries and 2 per cent in Turkey.
And some waste – 0.11 per cent – is sent even further, to the Ivory Coast, the Russian Federation and the Ukraine.
There have been reports of some waste from the UK being shipped overseas in order to be recycled – only for that waste to be found 'dumped'.
And although none of that 'dumped' waste has ever been tracked back to Hertfordshire, Cllr Crystall asked officers what could be done to ensure waste was always recycled, as promised.
After noting the nine per cent of recyclables that were being sent to the Far East, he said: "I wondered if there was anything that the county does to ensure that ultimately material is recycled as is promised – and doesn't end up dumped.
"Are there opportunities for clauses there that mean we can re-negotiate if we find material isn't being handled in the way we would expect."
Matt King, the county council's head of waste management, stressed that the vast majority of the dry recyclable material was handled regionally.
And he said the recyclables – including those that were exported – were handled by a "hugely experienced" contractor, who complied with all requirements in terms of transfer and shipments of waste.
But he also acknowledged that there could not be certainty.
". . . I would love to be able to tell you Cllr Crystall that we are 100 per cent sure of everything, 100 percent of the time – it just simply can't be the case," he said.
"Hopefully it gives you some assurance that the controls are in place."
Meanwhile executive member for the environment Cllr Eric Buckmaster said he had been "pleasantly surprised" to see so much processed within the UK.
"We would like to feel that where it goes outside, it is dealt with responsibly," he said.
Following the meeting Cllr Crystall said he was prompted to ask the question in response to reports of some materials – from particular areas of the UK – being 'dumped' in the Far East.
"We need to be sure that the contract we have with disposal agent or company has some kind of clause that would allow us to break the contract, should it emerge further down the line that waste from Hertfordshire is being dumped in any country without the proper care and recycling," he said.
At the meeting councillors were told that all residual waste – that's non-recyclable waste – has to be transported to landfill or to energy recovery sites outside of the county.
And officers highlighted the need for two new 'waste transfer stations' – in the east and north of the county – to process the waste before it was sent elsewhere in the country for disposal.