Kings Ace Taxis offers support to Dacorum residents during lockdown
The taxi service wants to help the vulnerable and elderly residents, and those who are nervous to venture out
Thursday, 12th November 2020, 9:34 am
Updated
Thursday, 12th November 2020, 9:36 am
Kings Ace Cars 24/7, based in Berkhamsted, is offering to help vulnerable and elderly residents in Dacorum during lockdown.
The company is also offering their support to NHS staff and those who are nervous to venture out.
They are offering to go and do their shopping on their behalf and deliver it to them, free of charge, they will also be able to collect and deliver parcels and any medication needs.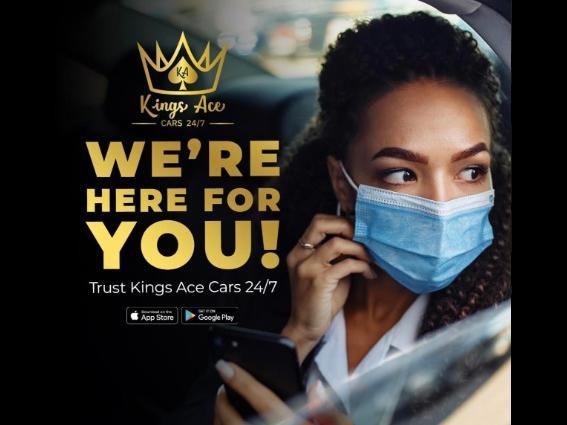 Kings Ace Taxis offers support to Dacorum residents during lockdown
They will cover Hemel Hempstead, Kings Langley , Chipperfield, Bovindon, Berkhamsted, Potten end and other surrounding areas
Every Tuesday they will go to the local supermarkets for all of your food and essentials. All you need to do is call 01442 872872, or email - [email protected] - your shopping list and address by 9pm on Monday.
They will deliver your items to your door (at a safe social distance), and remuneration against the receipt total can be paid via cash or bank transfer prior to or on delivery.
Kings Ace Cars will not accept any tips, or cash gestures for the journey, but residents can donate to The Hospice of St Francis in Berkhamsted, via the fundraising raffle - kingsace247.co.uk/raffle.
The drivers will be wearing the necessary PPE at all times to ensure the safety of everyone involved.
If you or anyone you know would benefit from this service, call 01442 872872, or email - [email protected]