Hemel Hempstead small businesses could win London office space free for a year
After a successful year O&A Property Consultants want to help support a small business
Wednesday, 23rd June 2021, 9:18 am
Updated
Wednesday, 23rd June 2021, 9:20 am
London office experts, O&A Property Consultants, are offering one lucky small business a London office for a year for free, and are encouraging small businesses from Hemel Hempstead to enter.
The firm's Great Office Giveaway comes at a time when the demand for flexible office space is greater than ever and this increased demand is pushing the prices of flexible space up.
It means that the average cost of a London desk is set to rise by a huge 40 per cent, from around £500 per desk per month to £700 per desk per month.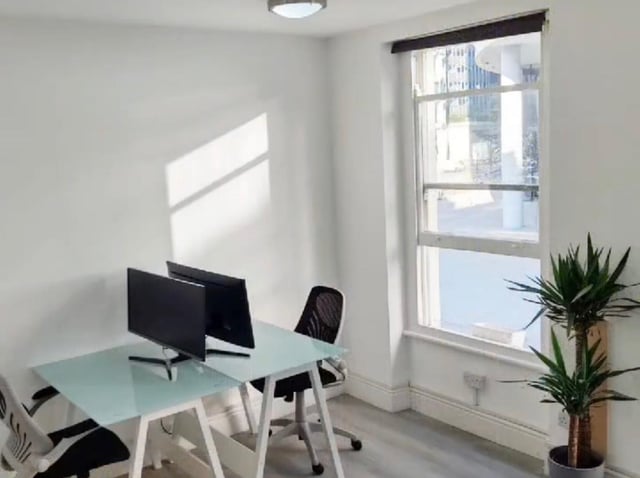 The image has been used for illustration purposes
O&A Property Consultants decided to give away the office space in Moorgate, London, having had a successful year, despite the pandemic and lockdowns.
MD, Peter Dudley said: "Throughout the pandemic we have been shown incredible support from small businesses and entrepreneurs.
"To show our gratitude, and our confidence in the future of office space, we have decided to give back. Until 15 July, we are inviting entrants to win an office in Moorgate for a whole year."
Dudley is very confident in there being a huge bounce-back in the London office market, and says that, even though people are not being actively encouraged by the Government to return to their offices yet, many are - but in a more flexible way.
He added: "It is staggering how many clients we are conversing with on a daily basis who are leaving conventional leases and opting for a more flexible solution for their workforce.
"Based on the current levels of enquiries we're receiving I would estimate that by quarter 4 of 2021 we will have a huge issue with the lack of available space across flexible workspace offices."
To enter the competition to win the office space for a year, visit the O&A Property Consultants website by Thursday, July 15, and say why you think you should win. The winner of the giveaway will be announced on Saturday, July 17.