Roaring mystery at The Court Theatre
Berkhamsted Youth Theatre presents an exciting version of an early English Mystery Play. Written by director, Bill Oram, As A Lion Roars tells the story of the life of Jesus, using elements of mask-work, movement, tragedy, comedy and great dramatic action.
Sunday, 25th November 2012, 4:00 pm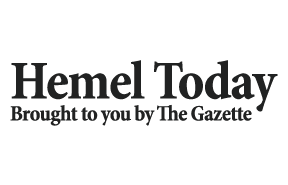 Presented in the style of Promenade Theatre, the auditorium will be transformed, with cast and audience occupying the same space.
This innovative theatrical experience will feature surprises on all sides as the audience interacts with the performers and are drawn into the story- but watch out for Satan and all those little devils!
As A Roaring Lion - a Mystery Play runs at The Court Theatre, Tring, from Thursday until Saturday. For tickets call the box office 01442 873069