One night stands at The Waterside
THE Waterside is braced for a pre-Christmas celebration with one-night shows that will leave you laughing, relaxing and foot-tapping! With a host of shows including the best from British roots music to a Royal Philharmonic spectacular, to comedy from Chris Addison and Jerry Sadowitz to the West End and Broadway hit Vagina Monologues there is a show for everyone in the lead up to panto.
Tuesday, 22nd November 2011, 8:00 am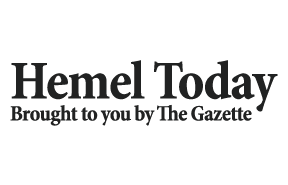 Enjoy a night full of girl power and hilariously witty, poignant stories as the one and only Vagina Monologues starring Zaraah Abraham, Louisa Lytton and Wendi Peters take to the stage tonight while Friday sees Dominic Kirwan with his repertoire of country, pop, traditional Irish music and show-stopping ballads.
Psychic Sally Morgan returns on Sat and, fresh from The Thick of It, Mock The Week and Have I Got News For You, Chris Addison offers top-class stand-up on Sun. Steeleye Span bring a night of live music on Monday before comedian, magician, psychopath(!) Jerry Sadowitz brings his incorrigible smile and adults-only humour for one night only on November 29.
For tickets/ info call the box office 0844 871 7607 or visit www.ambassadortickets.com/aylesbury