The mother of all seasons at Watford Palace Theatre
THE limits of love feature in the autumn season at the Watford Palace Theatre which launches its new programme this week.
Friday, 3rd August 2012, 3:00 pm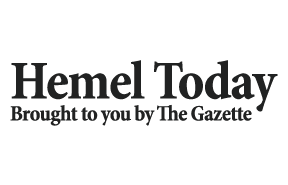 Medea is re-imagined in the world premiere production of Mike Bartlett's disturbing new version of the classic story and Neil Simons' rarely performed Pulitzer prize-winning Lost in Yonkers are just two highlights from the season.
Medea is WPT's first co-production with Headlong. Bartlett relocates Euripides to a recognisable contemporary Britain. Medea has followed her partner Jason to an anodyne suburban housing development, where she has never fitted in and from which she and their son now face eviction, as Jason is leaving her for a younger woman.
Lost in Yonkers, set in New York in 1942, is the story of two young brothers whose father is in debt to a loan shark. Their mother has died of cancer, and the money all went on medical bills. Their father hits the road as a salesman, to try and pay back the loan, and leaves the boys with their formidable and very traditional widowed grandmother, who gives a whole new meaning to the phrase 'tough love'.
This bittersweet family drama was described by Frank Rich in the New York Times as Neil Simons' 'most honest play' and is directed by Derek Bond, The theatre's programme also includes first visits from the acclaimed Out of Joint, with a revival of Timberlake Wertenbaker's Our Country's Good, and Calibre Productions with Tom Kempinski's Duet For One, starring Haydn Gwynne and William Gaunt.
For children and families, there's Stuff and Nonsense with its version of The Enormous Turnip and Hertfordshire County Youth Theatre with Rona Munro's adaptation of Watership Down, directed by the Palace's Resident Director (Participation) James Williams.
The season concludes in a celebratory mood with another great panto Mother Goose,
For tickets and information contact the box office www.watfordpalacetheatre.co.uk or call 01923 225671.