Hungry Corden is one man in top Waterside comedy
JAMES Corden is box office gold at the moment and the Waterside must be rubbing its hands with glee hosting the premiere of the regional tour of Nicholas Hytner's "surefire hit" production of One Man, Two Guvnors.
Sunday, 11th September 2011, 9:00 am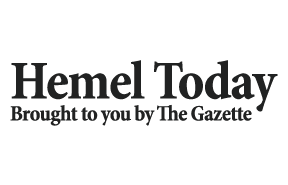 Corden has gone from strength to strength since making his National Theatre debut in The History Boys, following it with TV hits Gavin and Stacey, Horne and Corden (both of which he co-wrote) and Fat Friends.
One Man, featuring the entire National cast including Oliver Chris (Season's Greetings and TV's Green Wing), is based on The Servant of Two Masters and it has received five-star reviews across the board by both the national critics and the public.
In Richard Bean's English version of Carlo Goldoni's classic Italian comedy, sex, food and money are high on the agenda. Fired from his skiffle band, Francis Henshall becomes minder to Roscoe Crabbe, a small time East End hood, now in Brighton to collect £6000 from his fiancee's dad. But Roscoe is really his sister Rachel posing as her own dead brother, who's been killed by her boyfriend Stanley Stubbers. Holed up at the Cricketers' Arms, the permanently ravenous Francis (Cordo0n) spots the chance of an extra meal ticket and takes a second job with one Stanley Stubbers, who is hiding from the police and waiting to be re-united with Rachel. To prevent discovery, Francis must keep his two guvnors apart. Simple.
The comedy runs from Sept 27 - Oct 1. Corden will also be leading a Waterside Insight on Sep 30 (6pm) to talk about working on this hit production and his remarkable career on stage and screen. The talk will last 45 minutes and costs just £5.
Tickets for either event can be booked through the box office 0844 871 7607 or visit www.atgtickets.com/aylesbury.
*SINGER Kate Rusby is making a one-night appearance at The Waterside on September 22. The talented folk singer, four times winner of the BBC Radio 2 awards, is currently kicking up a storm on an autumn tour. Catch her if you can.
*IAN McKellen continues to entertain audiences this week at Milton Keynes Theatre with The Syndicate, a tale of Mafia, murder and dark comedy. Journey's End moves in next Tuesday. Call the box office for tickets 0844 871 7652.