Subways star books in for Horn date
Cult hero Billy Lunn will be headlining at The Horn in St Albans on Wednesday night with an acoustic set with support from Cries Wolf and Nick & The Sun Machine.
Sunday, 13th January 2013, 11:11 am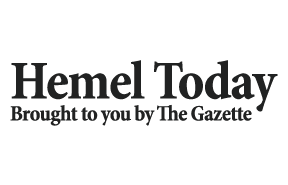 The gig is part of The Subways front man's first-ever solo tour, and doors open at 8.15pm.
The Subways have long been darlings of the English indie rock scene and although they've never secured stratospheric sales their loyal fanbase has been sufficient for them to become festival favourites, with standout sessions at Reading and Leeds cementing their reputation.
If you don't get a chance to book an £8 ticket in advance of the January 16 gig they're also available for £10 on the door.
Earlier appearances as a solo act have seen Billy showcasing some stripped down versions of The Subways hits along with a few special covers thrown in to boot.
A Horn spokesman said: "This really is a show not to missed, this is a great place to see the man himself in an intimate venue."