Neil Fox on film: Pirates!, Streetdance 2, Wrath Of The Titans
Pirates! In An Adventure With Scientists
Wednesday, 28th March 2012, 7:48 am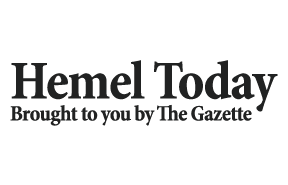 There's something infinitely reassuring about a new Aardman release. It reminds and restores one's faith in the creativity, craft and love that exists in filmmaking and cinema.
The sheer time it takes to create these stop motion meisterworks seems to ensure that not a frame or a line or a moment is wasted.
Their latest is a glorious looking and richly funny tale that fails to scale the heights of the most successful film from the studio, Curse Of The Wererabbit, but that's no shame, seeing as that film is a bona-fide animation masterpiece.
This is the story of the dashing, ambitious Pirate Captain (Hugh Grant) who dearly wants to win the Pirate of the Year award.
He decides his best chance is teaming up with a group of scientists led by one Charles Darwin, but he will have to fend off the threat of the deadly Black Bellamy (Jeremy Piven) and Cutthroat Liz (Salma Hayek).
The film is fast and gorgeous to behold with great voice work, let down by an episodic nature due to its literary origins that stifle it, but there's still much to admire and love here.
Both sequels released this week highlights the old adage that in Hollywood, nobody knows anything.
Nobody, for instance, knew that the flashy but unfulfilling Brit dance flick Streetdance would do enough business to garner a follow up, shot in 3D no less, but inexplicably it has and the filmmakers have pulled off a masterstroke in that they have delivered the same storyline again – love, rivalry, the putting together of a disparate dance crew – but managed to blag trips to several exotic locations in the process. Warning: includes use of the nausea-inducing line 'Dance with your heart'.
At least Streetdance has some good dancing in it. There is absolutely no reason on God's green earth for the abominable Clash of the Titans remake to merit a sequel. That film was painfully bad and did embarrassing business but lo, here is the follow up, looking larger, louder and unashamedly more ridiculous, as if to humiliate us even further.
What have we done to deserve such suffering, O Zeus?
The first of two imminent Snow White retellings arrives courtesy of the visually arresting filmmaker Tarsem Singh who brought us oddfests The Cell and The Fall.
Since those brave, ambitious works he has found himself curtailed in the mainstream with the woeful Immortals and now, the flabby and underwhelming Mirror Mirror.
Julia Roberts has fun as the Wicked Queen who steals control of a kingdom and tries to get rid of Snow White to reclaim her birthright. The twist here is that the dwarves are on the other side.
It's hokum and sadly clear that the studio like the idea of a crazy, visionary filmmaker at the helm, but not enough to let them off the leash resulting in something confused and just pretty boring.