Alan Dee's guide to new movie releases: John Carter, Bel Ami
HERE'S a big budget release with a title that seriously undersells itself – John Carter.
Tuesday, 6th March 2012, 3:12 am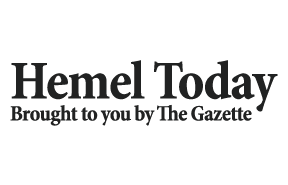 What's that about? Fans of TV medical drama ER might think it's a big screen spin off for the goody-goody doctor of that name who featured so prominently in that ensemble epic, but not so.
John Carter, for those of you who have not come across him before, is a character created by Edgar Rice Burroughs, best known for conjuring up Tarzan from his fertile imagination.
ERB's canon has been plundered by film-makers over the years – as well as Tarzan, he's the man who pumped out pulp like At The Earth's Core and Land That Time Forgot at a rate of knots during a prolific career.
But although his biggest hit was the jungle gymnast, his first published work was unashamed science fiction, and his Barsoom series, set on a fantasy version of Mars, began in the same year Tarzan first saw the light of day, 1912
John Carter of Mars was the last of a lengthy series, and was written by ERB's son John Coleman Burroughs and apparently given a bit of a polish by the old man, though it wasn't published until long after he died.
All clear so far? Well, John Carter is one of those movie projects that has taken an eternity to reach the big screen, and the number of big names attached to the project at one time or another would stretch from here to Mars.
The finished version is helmed by Andrew Stanton, best known for his work with the Pixar people in WALL:E and Finding Nemo, and taking the lead role is Taylor Kitsch, a star of TV's Friday Night Lights. You'll also find Lynn Collins, who starred with Kitch in the X-Men Wolverine spin-off, and Samantha Morton in the cast, as well as Brit thesps Mark Strong, Ciaran Hinds, Dominic West adding a bit of gravitas to what is essentially a pile of nonsense dressed up with special effects.
John Carter is a war-weary Americna Civil War warrior who somehow gets transported to Mars, where he finds himself at the heart of another conflict threatening to crack a civilisation asunder.
It's taken 100 years for the character to make it off the page and into the cinema, but if enough people lap up this 3D adventure, which runs for more than two hours, you can bet there will be more where that came from.
> This week's only other release of note also features a hot young hunk, but it's very different in tone.
Robert Pattinson follows the 'I'm going to do a classic to prove I'm serious after my early smash hits' path recently trodden by Daniel Radcliffe by taking the lead role in Bel Ami.
It's the tale of a soldier who seduces his way through Parisian high society, and also based on a book – in this case a distinctly more highbrow work by short story master Guy du Maupassant.
Helping things along are the likes of Kristin Scott Thomas, Uma Thurman and Christina Ricci, but the only reason the project got a green light was the bankable nature of the Twilight star, who hasn't yet got the range to stand tall in such company.