Dine out at Fawlty Towers
Fancy dining out at the famous Fawlty Towers hotel?
Sunday, 12th April 2015, 9:00 am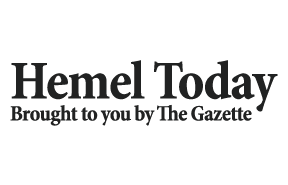 Fawlty Towers.
Hemel Hempstead Theatre Company is celebrating its 90th anniversary by staging two episodes of the hit sitcom and staff from the troublesome hotel will serve up dinner to audience members - let's hope it makes it to the tables.
2015 also marks 40 years since the first broadcast of Fawlty Towers on the BBC.
The show was based around the inept and manic English seaside hotel owner and manager Basil Fawlty played by actor John Cleese. All hell frequently broke loose as Basil tried to run the hotel, constantly under verbal and sometimes physical attack from his unhelpful wife Sybil, and hindered by the incompetent, but easy target Manuel, their Spanish waiter. But thank goodness for Polly the maid and general helper who held everything together on a daily basis, despite the chaos around her.
Fawlty Towers. The waldorf salad scene.
In a list drawn up by the British Film Institute in 2000, voted by industry professionals, Fawlty Towers was named the best British television series of all time.
Just twelve episodes were made
To celebrate the two anniversaries the theatre company will present two episodes from this classic television show, which hit our screens in 1975.
The amateur production is produced by special arrangement with Samuel French Ltd.
It will be staged at the Boxmoor Playhouse in St John's Road at 7.30pm on Wednesday, May 13, Thursday, May 14, Friday, May 15 and Saturday, May 16. There is a matinee, which includes afternoon tea, on Sunday, May 17 from 2.30pm.
Tickets costs £18, including meal, for the evening performances and £16 for the matinee.
To book visit www.hhtheatreco.com/or call 01442 234 004.
Anyone with special dietary requirements or questions about the food that will be served up can email [email protected]